Warning
: mysql_get_server_info(): No such file or directory in
/home/ambercoa/birderslounge.com/wp-content/plugins/xml-google-maps/xmlgooglemaps_dbfunctions.php
on line
10
Warning
: mysql_get_server_info(): A link to the server could not be established in
/home/ambercoa/birderslounge.com/wp-content/plugins/xml-google-maps/xmlgooglemaps_dbfunctions.php
on line
10
It is with great pleasure that I present this 121st edition of I and the Bird! Spring is here for many of us, and just around the corner for those living farther north. No matter where you live, one thing is for sure – spring migration is happening now!
I love a good laugh, and couldn't resist the opportunity to showcase this particularly relevant snippet from Monty Python and the Holy Grail. How many of you are looking up the weight of a swallow and the number of wingbeats per second? 🙂
Over in California, Larry had an amazing day in a bird blind at Delevan and Sacramento National Wildlife Refuges. Larry snapped a ton of pictures, and listed even more species he saw that day. Of all the great birds that Larry shares at The Birder's Report, I have to say that none quite steal my heart like the precious pair of grounds squirrels.  Go see!
You've probably never seen Purple Martins the way Jason of xenogere has captured them. I didn't know any bird could positively glow, and now I'm suffering from cute overload – take a look at Jason's post, A sign of warmer times.
Nate from The Drinking Bird tells a sober tale of how the Guatemalan endemic Atitlán Grebe came…and went from this Earth. This is thoughtful, heartfelt piece that I highly recommend to everyone who loves birds.
Though Spring is just arriving, John from Birding In Maine is anxiously awaiting his favorite summertime birds. John has put together a collection of photos that no-one should miss. I have my favorites, but you'll have to take a look to see if you can choose a favorite of your own.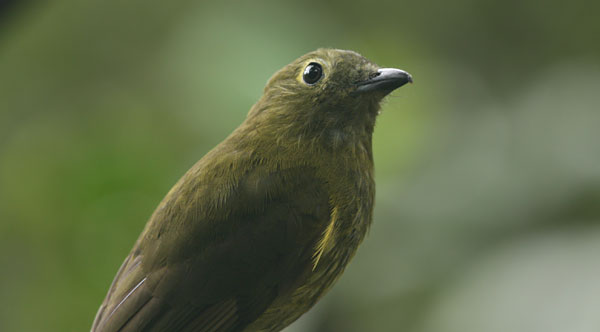 Mike from 10,000 Birds and Nature Blog Network was hoping to "invite spirited commentary on the role of lists in birding," and judging from the comments already accumulated, he should be pleased. Head on over to 10,000 birds to see what Mike thinks about List Luster Lost.
GrrlScientist from Living the Scientific Life gives some props to the radio show, BirdNote. BirdNote airs on NPR in selected markets and is celebrating its five-year anniversary.
Duncan of Ben Cruachan – Natural History tries to tell us that he is almost ready to give up with bird photography because he has been stuck with the "…same old common birds." Duncan then goes on to show off a great collection of bird photos that are anything but common to anyone NOT living in Australia! Wonderful composition, too – go see!
Y C Wee from Bird Ecology Study Group (BESG) in Singapore, contributes an important piece about bird and other wildlife trade in a market in Bali, Indonesia. Authored by Haniman Boniran, the report is complete with pictures, a species list, and references.  Don't miss the thoughtful discussion of this troubling topic.
Pigeons have a rich history in human culture spanning several continents. John (aka KindOfCurious) introduces us to the complex world of pigeons – and gives us fair warning about walking through Pigeon Park in Old San Juan. 🙂
Sarah, from Listening Earth Blog, offers a real Australian treat. She shares a fantastic series of photos of a nighttime visitor, as well as a sampling of the visitor's interesting call. Head "out back" to see & hear what I'm talking about!
Leigh strikes out across a frozen lake to see a rare bird for Vermont – an Ivory Gull! She manages to get a few pictures despite the peril of thinning ice, and links to an acquaintance with yet more pictures of this brilliant white bird. Fly out to Alis Volat Propriis to read all about it.
Wren
of
Wrenaissance Reflections
visited Florida and had the opportunity to share the pier with a
crowd of Brown Pelicans
! Talk about some good company!
Crows have intrigued me, and I am glad to learn from
John Beetham
at
A DC Birding Blog
that there is a new book about Crows available in stores now.
John' s review of "Crow Planet"
may just convince you to add it to your reading list.
I don't think I could do a better job of summing up the offering from
David
at
DaveABirding
, than David did himself: "An
American Dipper
seen being quite leisurely in Clear Creek Colorado, not March specific per-se, but it did make me think about what you do along the journey, rather than just getting to a destination, and if that isn't a springlike (N. Hemisphere) thought, I don't know what is."
Kay Baughman brings us "Topnotch Topnots" from Arroyo Colorado Riverblog. Kay's post is topnotch as well, an easy-to-read and enjoyable story about some of her favorite crested yardbirds. Living in south Texas, Kay's "yard birds" can be pretty exciting!
Jill (aka Johnny Nutcase), from Count Your Chicken! We're Taking Over! shares her memories and photographs of the endangered Golden-cheeked Warbler.
Grace, Descending:  I think we may have an IATB first: a podcast. Fred, blogging at Fragments From Floyd, describes the aerial mating ritual between two Red-tailed Hawks, which he was fortunate enough to witness. Thank goodness Fred chose to look up when he first heard the rather ordinary sound of a red-tail in flight.
Wanderin' Weeta offers an assortment of Little Brown Bird pictures for our enjoyment. Spring still feels like a long way off when you've got bitter cold punctuated by hail!
Maurie Kirschner from The Tern's Song tells us about a leucistic chickadee and his mate, whom she came to know and enjoy over several seasons. Now, Maurie is getting acquainted with a pair of crows, and reflects on the importance of these relationships in her life.
Have you ever seen a Turkey Vulture close-up? Joan from Anybody Seen My Focus? was able to snap a picture of a Turkey Vulture perched in a nearby tree, as opposed to circling high overhead, as is so often the case.
The Ridger, blogging at The Greenbelt, is struck by the beauty of a Red Bird in the Dawn. Who doesn't love the bright red of a male Northern Cardinal?
Finally, I would like to add a post of my own, Wood Ducks and the Celebration of Life. I was looking for Red-winged Blackbirds, and nearly fell over when a pair of Wood Ducks paddled into view!
Perhaps you've noticed that I am hosting both IATB and AIF on the same day. I can't take credit for such a brilliant idea – I managed to arrange that quite by accident! I had some ideas for IATB that I couldn't quite pull off, so I guess I'll have to host again sometime. 🙂 The next IATB is April 4, 2010, at  Chuqui 3.0.

On a final note, I would like to remind everyone that in this Year of Biodiversity, the nature-blog community can play an important role in raising awareness about the importance of protecting our wild animals and their safe places. We, perhaps better than most, understand that humans require vibrant and varied life on the planet to thrive ourselves. I'm excited about the new Discovery Channel series, LIFE, and the broad general appeal that it will likely enjoy. Mark your calendars – the episode on Birds airs April 4, 2010!
25 Responses to "I and the Bird (IATB) #121"